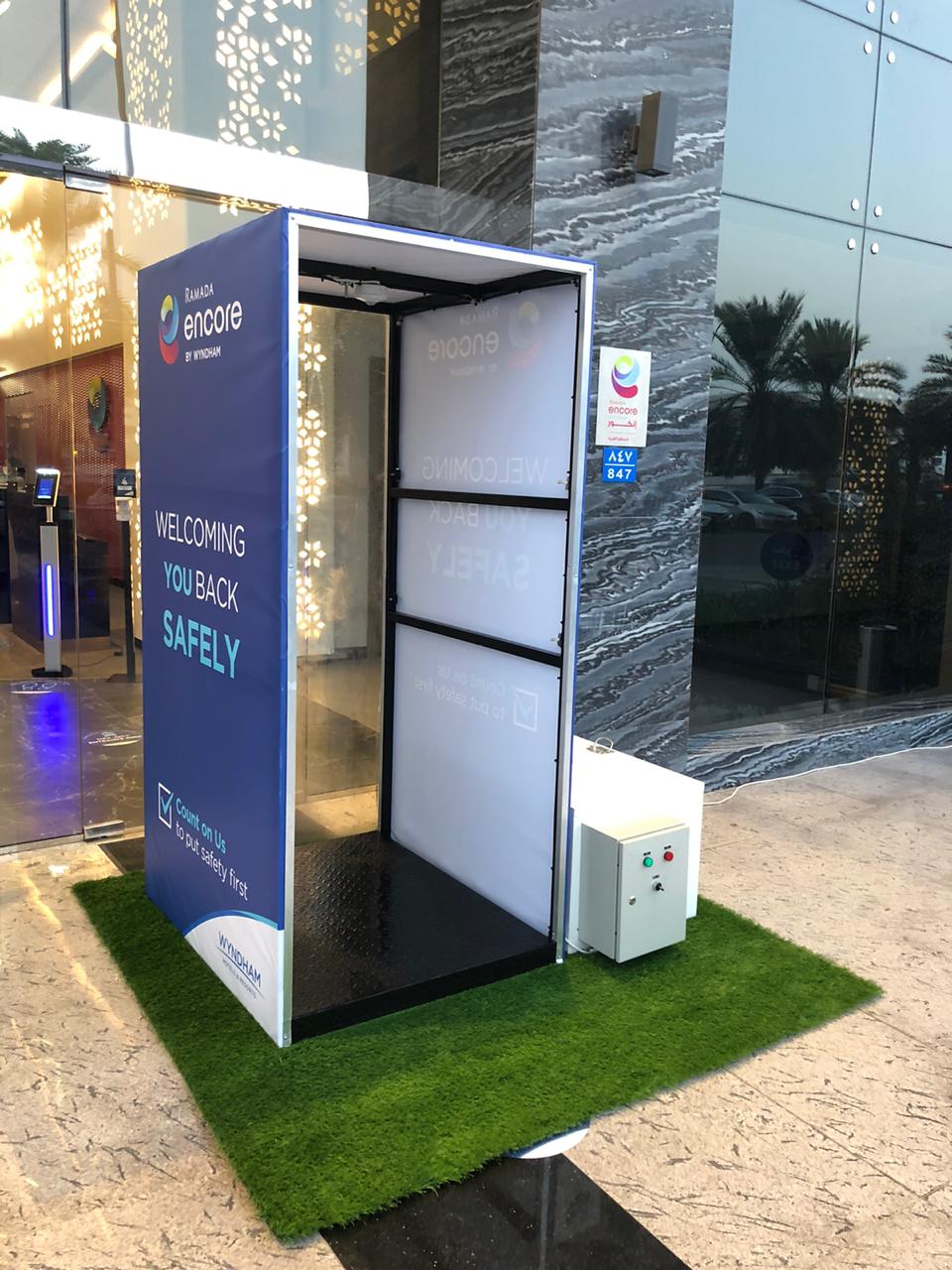 Locally made, economical and highly effective. Our booths are made from high quality materials that create the necessary aerosol effect without drenching the user. These can be customized to your choice of colour, size or structure material as per your requirement.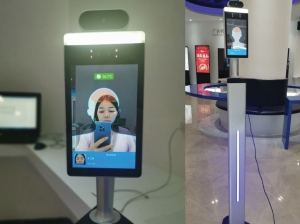 Fever Detector:
Our state-of-the-art Fever detectors come with built-in face recognition, mask detection, contactless attendance & temperature recording. It can also be connected to your door to provide access control.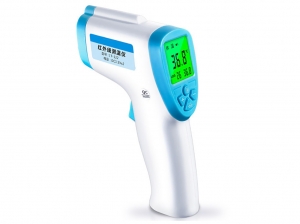 Temperature Gun:
Handheld & Tripod-mounted Temperature Guns are also available.
Easy to use solutions to help battle against any virus or bacteria. Use with any non-alcoholic disinfectant.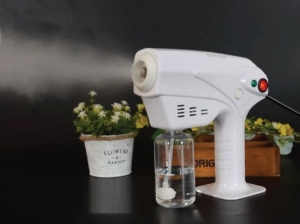 Fogging Gun:
The Fogging Gun creates a high mist and allows you to disinfect all high-contact surfaces.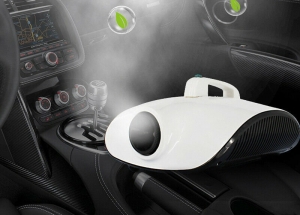 Fogging Machine:
The fogging machine allows you to create a disinfectant fog which is circulated in the entire room.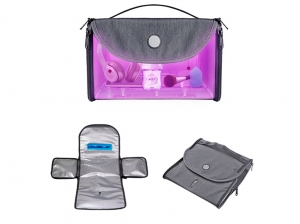 Foldable UV Box:
High quality and portability are key features of this product. It allows you to sterilize your everyday items like keys, wallets, etcs. preventing the entry of Microbial organisms into your environment. This product has a built-in safety feature to prevent direct exposure to the UV lamp.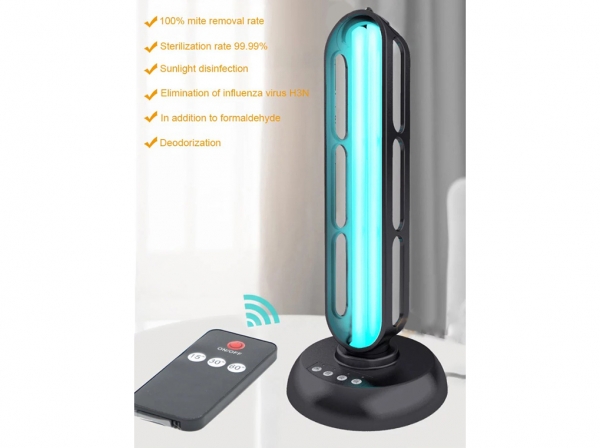 Room UV Sterilier:
This product is stylish, light-weight, and is useful for sterilizing any room. Pre-set timing options are available for different room sizes. In-built motion sensor automatically switches off the UV lamps if any person or pet enters the room.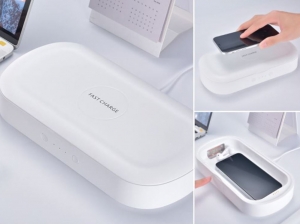 Desktop UV Box:
This multi-functional UV sterilizer has a fast charger for your phone as well as an Aroma Therapy mode to soothe your senses. Safety function prevents exposure to the UV lamps. Useful for sterilizing commonly used items like phone, watch, jewellery, cash, etc.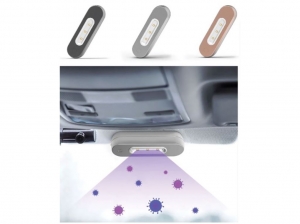 Car UV Sterilizer:
This smart device can be placed in your car and turned on once you leave the vehicle. It automatically turns off after the set time, and sterilizers your car.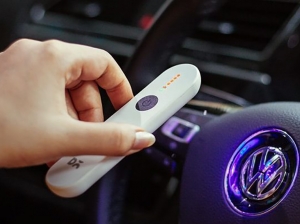 Pocket UV Device:
This handy device is your sterilization partner on-the-go. Just wave it on any surface before handing it and ensure minimum exposure to Microbes.
All types of masks, gloves and protection kits available at competitive prices and in bulk quantities too.